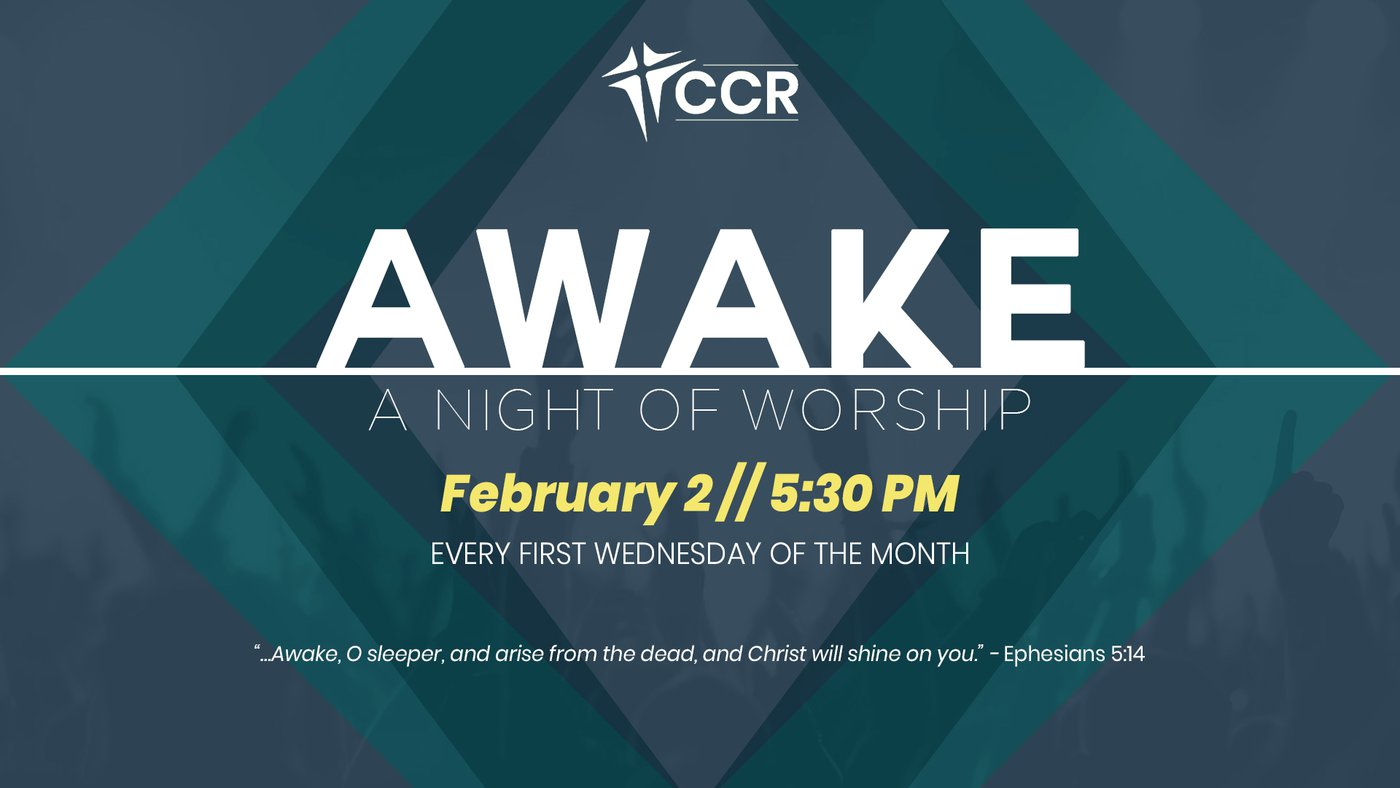 Shalom our CCR Family! We are thrilled to be one week and one day away from our first AWAKE Night of Worship🙌🏾🙌🏾 We look forward with great expectation to what God will do in our midst as we build habits of worship🙏🏾
We're asking you to take 4 action steps to prepare for Next Wednesday [Feb, 2nd]:
1. Pray - for yourself, for our church, for our friends and family in the words of Ephesians 5:14
2. Invite - our joy is maximized when we invite others to share in our fellowship with God - 1 John 1:4
3. Serve - on the Hospitality team, prayer team, worship team, etc. as we'll have more opportunities
4. Come early - Intercession starts at 5pm; Worship from 5:30pm.